Cardboard 45 Sleeve With Inners
100 X Card Sleeves With Polythene Inners / 60s Brown Card Sleeves
CARD SLEEVES+POLY: 100xbrown+poly
Detail
Artist:

Cardboard 45 Sleeve With Inners

A Side:

100 X Card Sleeves With Polythene Inners

B Side:

60s Brown Card Sleeves

Label:

CARD SLEEVES+POLY

Format:

MISC
Condition
Description
---
Description
Very rare 60s UK brown card sleeves with polythene inners. Production of these sought after high-quality sleeves, ceased decades ago, very difficult to find. All sleeves are flawless excellent condition. Courier carridge & packing £7 within the UK only.
---
A Side
Title:

100 X Card Sleeves With Polythene Inners
B Side

Title:

60s Brown Card Sleeves
---
Related Products
Our worldwide reputation has been built on careful selection of the quality of collectables that are offered within this section. Condition and authenticity are scrutinised and guaranteed to be described as totally accurate.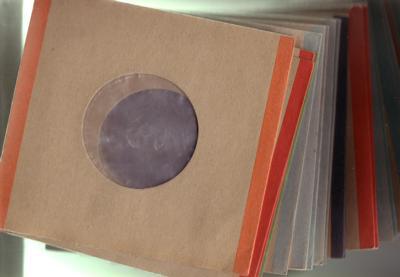 Cardboard 45 Sleeve With Inners
25 X Card Sleeves With Polythene Inners / 60s Brown Card Sleeves